DEETJENS Restaurant
The Restaurant at Deetjens has a long and colorful history. In 1939 Barbara Blake, a recently widowed Englishwoman, came to Deetjens and was captivated by the natural beauty and spiritual quality of Big Sur. She knew how to operate country inns and had funds to invest in the depth of the Depression.
Mrs. Blake leased the barn and added a wing to the south (now the Fireplace and Family Rooms.) She created the traditional English décor of the Restaurant, including adding the beautiful old redwood bar from a nearby ranch. Little has changed to alter the quiet ambience of the place she established over seventy years ago.
Today, you can enjoy fine dining every evening in one of our four romantic candlelit rooms. Our dinner menu includes local, organic foods, prepared in stimulating and hearty blend of flavors. Deetjens' wine cellar offers carefully selected wines from small California vineyards, complementing our guests' dining pleasure.
Deetjens Restaurant serves breakfast daily. Our Eggs Benedict, homemade granola, smoked salmon bagels and huevos rancheros have earned the Restaurant the "Best Place for Breakfast" award in Monterey County!
OUR CHEF
Our Chef, Domingo Santamaria, upholds our standard of quality by offering excellent cuisine artfully prepared and presented.
"My Grandmother owned a restaurant in Oxkutzcab, Yucatan. This is where I am from and where I learned how to cook. She taught me her style, her secret recipes. That woman would have made the most temperamental chef run for cover. Her "tough as nails"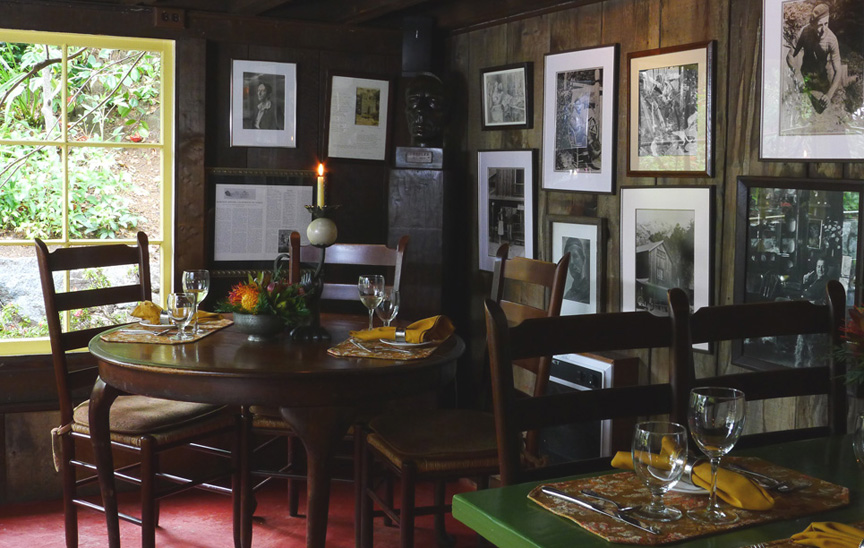 attitude kept me too busy to get into trouble. It was in her kitchen that I learned how to express my heritage through food. This was her gift to me.
"I try to express this passion for cooking with the variety of foods available to us now. We have great local and organic produce to choose from, everything from Big Sur Chanterelles to spicy micro greens. We serve Sunfed grass-fed filet mignon, New Zealand venison, and seafood brought to us directly from Monterey Bay by local fishermen.
 "Everything we prepare at Deetjen's is created with care and attention to detail. We strive for perfection."